Advocaat punch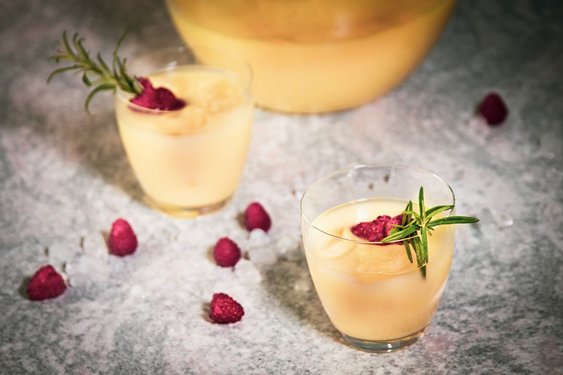 Advocaat punch
Ingredients:
1 bottle of Nordgold Advocaat or Exquisit Advokat
1 bottle of sparkling wine
2l orange juice
1 tin of tangerines
1 tin of pineapple
For garnishing: Raspberries, prepared with rosemary
Preparation:
Place all ingredients except the sparkling wine in a bowl. Add the canned fruits with juice. Place in the refrigerator for at least 2 hours and pour cold champagne on top before serving. Garnish with raspberries and rosemary.